We overcome the obstacles in Cross Border Freight at our Datt Express offices on the Texas border!
Any cross-border crossing requires expertise not only in the type of transport and equipment needed, but also in the legislations, laws, regulations, permits and proper road routes involved in the transport of heavy equipment. This without leaving aside the importance of safeguarding the machinery and/or merchandise, securing it and transporting it to its destination in the expected time. We can cross with cargo at any of our offices on the Texas border between the United States and Mexico.

If you have any problem with the Import and Export of your goods or heavy machinery at the cross border crossing?
Don't worry about cumbersome paperwork, just contact us and tell us what you need to transport, we make the paperwork very easy and fast!
We help you import all kinds of merchandise, machinery, commercial and industrial tools, carts and oversized weight items you require, tell us what you need and how we can help you!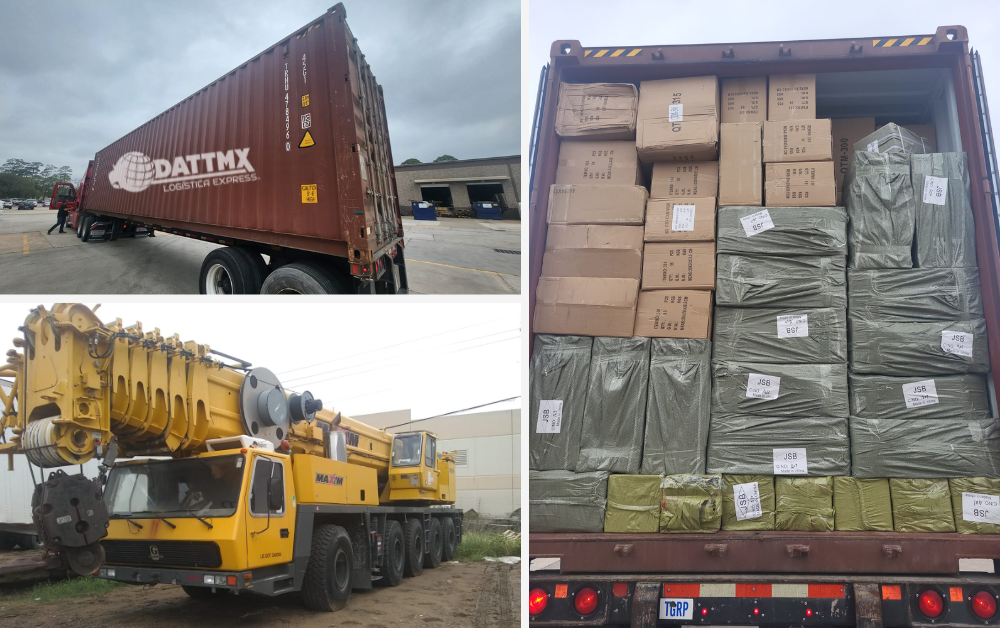 Specialization: The international mode maintains strict control parameters for mobilizing large volumes, including container shipping, especially to meet corporate requests.
Express: Gives priority to the transportation of cargo or merchandise, complying with certain customs requirements.
High level of logistics: As this is an international shipment, logistics measures are fine-tuned to offer complete storage, packing and final delivery processes, guaranteeing the integrity of the shipment.
Visibility of your cargo by gps: You can know the status of your cargo all the way to delivery.
Request your quotation by filling out the following form