We offer shipping and distribution services for all types of packages, according to their size and weight up to 120 lbs, and an average delivery time in regular service is 2 to 3 weeks, this does not count holidays or weekends.
Our coverage reaches anywhere in the United States.
The Customer can ship by package size and we will respect the assigned cost as long as it does not exceed 120 lbs, if it exceeds the weight there will be an additional charge for overweight and the maximum weight allowed to send in regular parcel service is 150 lbs. The customer can send all types of clothing, shoes, electronics inside the package as well as tools and it can be new or used.
When shipping by package weight, the minimum amount of 15 lbs and the maximum weight of 150 lbs will be charged in regular service by volume. In situations where the weight is not much but the size of the package is large, the volumetric weight of the package will be applied and not the actual weight.
Different sizes of boxes for you
We offer you the service of consolidating your items within the variety of box sizes that we have from 8x8x8 centimeters to 24x24x24 centimeters, so don't worry if you don't have your package protected. They are of high quality! And, in any case, if you bring us your own box, we will quote you the best price.
Small boxes: Our option for smaller shipments includes dimensions in cubic centimeters of 8x8x8, 10x10x10, 12x12x12 or 14x14x14.

Medium boxes: The option designed for intermediate size products, from 16x16x16 centimeters to 20x20x20 centimeters.
Large boxes: If your package is large, we have the ideal boxes for you. These range from 22x22x22 centimeters to 24x24x24 centimeters.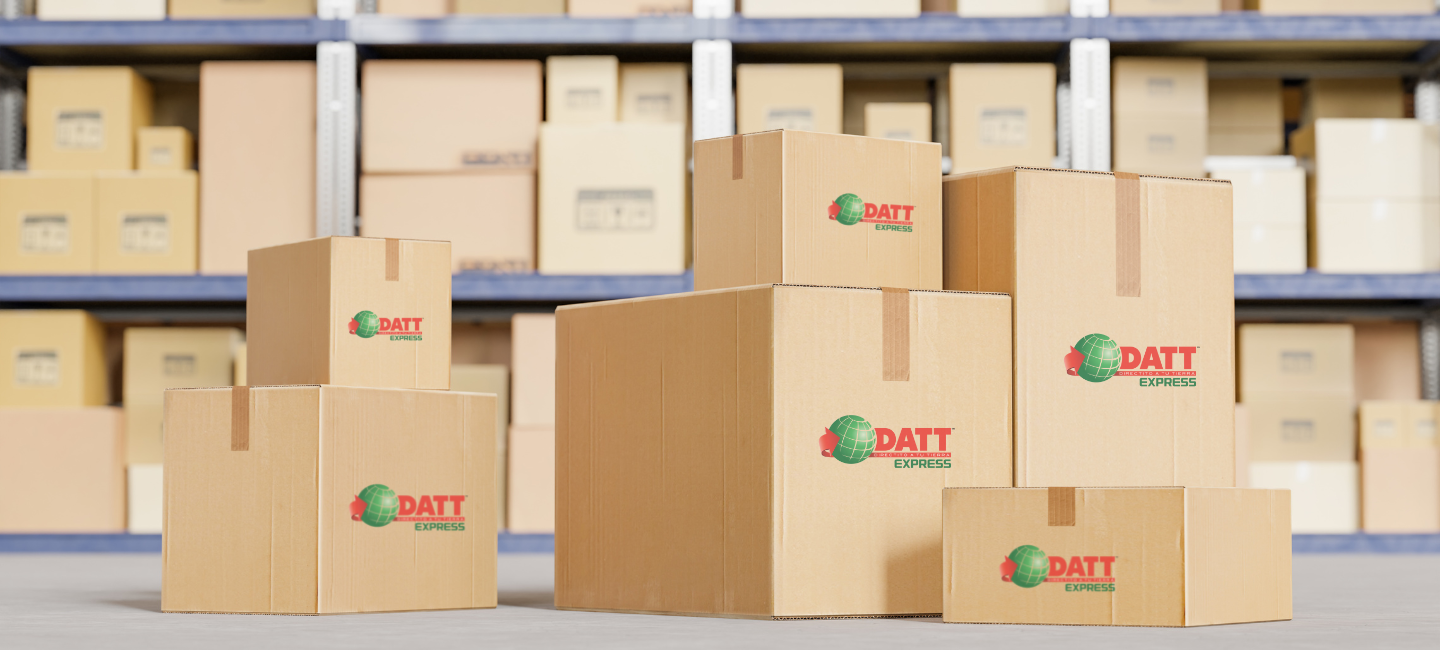 Locate your nearest agency and request your parcel quote!
Recommendations for parcel shipments
In order for you and all our customers to get the best experience, our qualified staff has designed recommendations that, if applied, will keep your package fully protected from damage during transportation. Protect your package as follows:
In case you provide your box, make sure it is double-walled. This will prevent superficial damage to the contents.
Before introducing the load into the packaging, carry out safety tests on the house. Make sure that their resistance is optimal, taking into account the instructions that they include explicitly on their surface.
The box must be fully identified. Include your full name, as well as that of your recipient. Avoid abbreviations. It is mandatory that you include the delivery address and your Datt waybill code. The latter is made up of the acronym of the shipping state and the acronym of the delivery state. For example: WA-SALME5360000234
It will be mandatory to declare exactly the contents of the box and also to insure your shipment by paying at least 70% of the original amount of the product. It will be very beneficial for your peace of mind! Because if any loss occurs, we will refund you the amount of the product.
We 100% recommend using our versatile application to keep track of all your shipments. You will verify in real time its position, and you will not worry about anything, since everything will be in the palm of your hand.
Check out our special parcel services, such as shipping of televisions, electronic devices and tools.